Speech and Language Services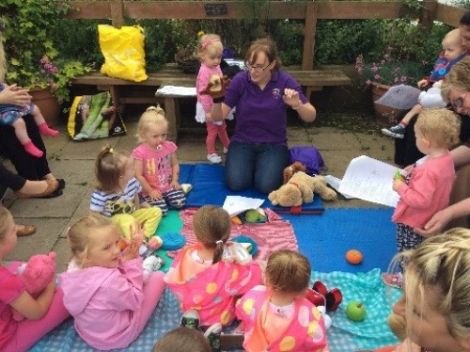 Colin Sure Start's Speech and Language service provides a range of supports for both children and parents in encouraging, promoting and developing communication, language development and speech. These include an outreach service to nursery schools, some direct SLT support to parents and children registered with the project, SLT support and input into Sure Start Developmental Programme for 2-3 Year Olds, support to staff delivering the full range of Colin Sure Start's parent and facilitated programmes training and support for local playgroups and community Early Years settings. We also deliver a range of Speech, Language and Communication development support programmes which include input into the delivery of weekly Rhythm, Rhyme and Storytime sessions, a 'Two Rhymes by Two' programme and other specific SLC initiatives throughout the year, facilitated in the local area. Our Speech and Language Therapist is Jennifer McGranaghan, and our SLT Assistant is Wendy Elliott. For more information on our Speech and Language support and the programmes we offer, contact 90601417.
Here are a couple examples of our Live-streamed Rhythm, Rhyme and Story Time weekly shows that we have been producing for our children and families during the Covid-19 period to keep engaged and encourage language and communication even when we were unable to deliver face-to-face!
Easter Show 2021:
https://www.facebook.com/1479454238997145/videos/452093559436163
Emotions and Feelings Show 2020:
https://www.facebook.com/1479454238997145/videos/999373853818419
Colin Sure Start, Unit 21, Dairy Farm Centre, Stewartstown Road, Dunmurry, Belfast, BT17 0 AW Telephone: 028 9060 1417
Charity No: NIC103284 | Company No: NI42091