Family Support Service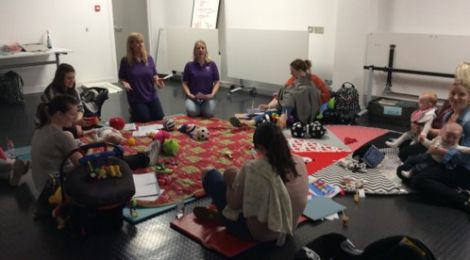 Colin Sure Start has a team of highly experienced Family Workers who can support parents and children in their homes. We support families on a range of topics such as;
Play Skills
Developmental concerns
Behaviour management
Fussy Eating
Routines and sleep concerns
Parental mental health
Speech and language skills
And much more
Families can be referred to the Family Team either by a health professional or through self-referral. Referrals are made either through our website at https://www.colinsurestart.com/surveys/survey-2/ or by phoning the office on 02890601417.
The Family Team also offer a wide and varied range of activities for parents and children ranging from Parenting Programmes such as Incredible years to Baby Massage. In addition, we have a dedicated Father's Worker and an ESL/Grandparent worker who both work specifically with those respective groups.
Parent C (Speech and language support)- 'Thanks for all your help, I didn't know what else I could do to support my son, with waiting lists being long I wanted advice on what I could do now. The family worker gave so much information and worked with my son on key words'.
Parent E (Wellbeing support)- 'My family worker was great at encouraging me to get out again, I was finding things tough after covid and now I am able to attend groups with my child.'
Parent S (At home baby massage)- 'It was great getting to learn baby massage at home, it is hard for me to attend groups'.
Colin Sure Start, Unit 21, Dairy Farm Centre, Stewartstown Road, Dunmurry, Belfast, BT17 0 AW Telephone: 028 9060 1417
Charity No: NIC103284 | Company No: NI42091